Having had to postpone all live events over the last 18 months or so, or move them to virtual platforms, it was a rare and thoroughly enjoyable treat to be able to catch up with the many winners of this year's SLR Awards at our recent Awards Winners Lunch. It's hard to describe how pleasant it was to see retailers in the flesh, rather than watching them buffering on Zoom calls and reminding them that they are on mute.
A small, but select gathering of around 50 people gathered to enjoy a relaxed lunch, a glass of wine and a highly entertaining presentation by Craig Mathieson, the 'Explorer-in-Residence' with the Royal Scottish Geographical Society. Over the course of an absolutely enthralling hour, Craig inspired us all with tales of his trips to the North and South Poles and his epic voyages where he plucked challenged and under-privileged young Scottish teenagers with no hopes and dreams and turned them into legitimate polar explorers as part of his 'Polar Academy'.
And we're not messing about here. His first ever Polar Academy trip saw him take a 16 year boy called Chris who had more or less given up on life, trained him relentlessly – and I do mean relentlessly – for many months then, upon landing in the sublime beauty of the Arctic, announced to Chris that he was to lead the expedition himself. It was a gruelling trip over many months with temperatures of -70 degrees centigrade (so cold that they had to literally scrape the ice from their eyeballs) with the team skiing for eight hours (pulling a sled laden with everything they needed) then sleeping for eight hours over and over and over. Needless to say, Chris came up trumps and, in the process, became the youngest human being ever to lead an expedition to the North Pole. The trip changed Chris for ever and he subsequently earned a degree he never thought he was capable of and has gone on to achievements he would never have dreamed of.
Since then Craig has taken countless youngsters who had lost their way in life and gave them a new view of the world and a new view of themselves, one where they are capable of anything they put their mind to.
What's all this got to do with SLR Awards winners? More than you'd think, actually. The qualities that Chris found in himself are the same qualities that the retailers who filled the room have demonstrated in their own ways: total commitment, the ability to endure challenge after challenge, a will to succeed, refusal to accept defeat and a belief in themselves that allows them to achieve what many others can't.
We work in truly remarkable industry and never has that been more obvious, nor more widely recognised, than during the challenges of the last couple of years. Every community in Scotland salutes you. It was a privilege to share a few hours with this inspirational group of friends and industry colleagues.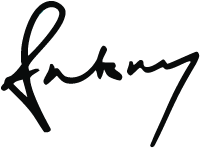 Antony Begley, Publishing Director