The entire concept of a Deposit Return Scheme (DRS) has suffered an unholy beating over the last five years, so much so that simply mentioning the term 'DRS' is generally enough to raise the hackles of whoever you happen to be talking too in this industry. It's been demonised. But we are at risk of throwing the DRS baby out with the bathwater.
The scheme as proposed by the Scottish Government was deeply flawed. But with the latest phase in the seemingly never-ending saga that is DRS now behind us, it seems worthwhile to take a deep breath and try to detach the politics and money and heat from the very commendable and entirely sensible concept of a DRS.
If DRS had been cost-neutral as the legislation stipulated, we wouldn't be having this debate. But it wasn't, so we are.
The fact remains however that, as local retailers, we have responsibilities to the many communities we serve across Scotland. We have responsibilities to our family and friends. We have responsibilities to the next generation. We have a responsibility, in an indirect sense, to everyone who lives in Scotland. Hell, we have responsibilities to everybody living on planet earth.
Now I don't want to get all Greta Thunberg on you, but we are facing a global climate crisis and we all have a role to play. Local retailers just happen to have the opportunity to play a more important role than most. Zero Waste Scotland data shows that only 1.3% of the resources Scotland uses are recycled back into the economy. Over 98% of Scotland's material use coming from virgin resources. Scotland's per capita material footprint is 21.7 tonnes, nearly double the global average of 11.9 tonnes. That's just not something to be proud of.
DRS offers one of the simplest and most efficient ways to start making a big dent in those appalling numbers. We really shouldn't forget this when the DRS debacle kicks back into gear again, as it surely will.
Initiatives like DRS are fundamentally necessary. There's no other way of putting it. And achieving a UK-wide DRS will require compromise by all. We need the next discussion to be a grown-up one. We need the four UK governments to listen to industry and build a fit-for-purpose DRS. And that too will involve compromise from all quarters – including from retailers. Our role as community retailers demands that we look after our communities, and DRS offers the opportunity to do that in the most meaningful way possible.
I sincerely hope we find a way to get this thing done, be it in 2025 or be it later. I like to think of Scotland as a progressive, modern nation. Let's hope we can behave like one come 2025.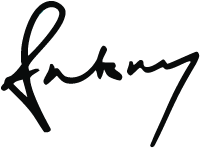 Antony Begley, Publishing Director, SLR