In a category as important as soft drinks it's vital to ensure the fundamentals are in place before starting to get clever. That's exactly what Harris Aslam's Greens of Markinch store did to secure this year's Soft Drinks Retailer of the Year award.
by Antony Begley
---
Soft drinks is undeniably one of the most important categories in convenience, driving a greater volume of unit sales than probably any other category in most stores. In a category that vital, the importance of getting the basics right cannot be over-stated. The rocket science of funky merchandising solutions and the like is great, but getting the fundamentals right first is the basis upon which a great soft drinks offer is built.
Harris Aslam's Greens of Markinch store does just this – and adds a little bit of rocket science on top for good measure. The main soft drinks fixture is pretty much the first things shoppers see as they enter this bright, modern and spacious store, and the fixture is carefully thought out and nicely merchandised. It's a big fixture but the range is kept tight with precise blocking and great space allocation to ensure that the big lines that deliver the sales and profits have plenty of room to breathe. There's a core range of low and no sugar products too.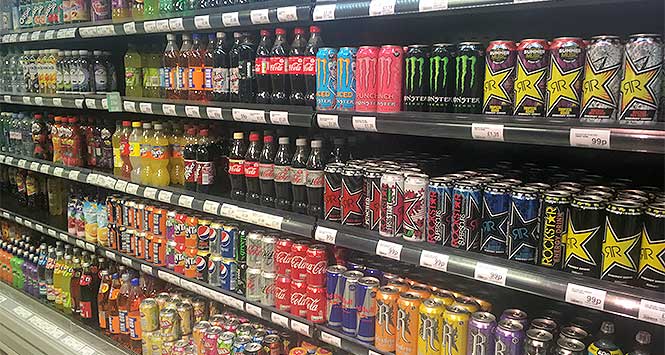 Harris and his team have still found room for important NPD but range proliferation has been carefully avoided. There are no space fillers on this fixture: if a line doesn't hit a minimum rate of sale, it's delisted.
Secondary and tertiary soft drinks fixtures are also sited strategically around the store to drive impulse sales while a great mix of pack sizes and formats, including an extensive multipack offer, means shoppers are continually tempted with great deals, great brands and great products to add into their basket.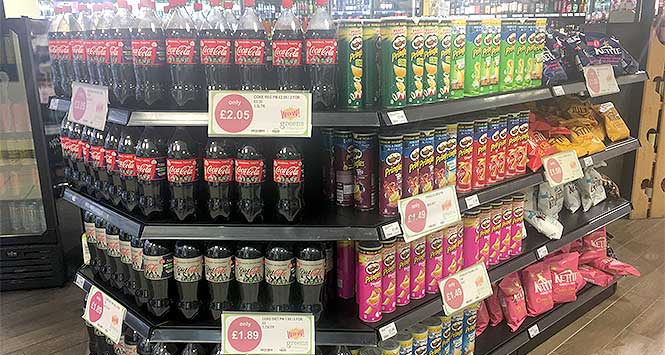 With plenty of space at his disposal, Harris has also chosen to go for highly impactful floor stacks and feature displays which help ram home the soft drinks message, while careful siting means spirits buyers have plenty of encouragement to pick up mixers too.
Availability was fantastic – bear in mind that SLR judging visits are unannounced – and compliance was also spot on, with no missing tickets, no gaps and great use of manufacturers' and Nisa POS to draw shoppers to each fixture.
Then there's the Skwishee machine, Harris's own brainchild, that has been driving sales and profits in stores across Scotland, but which began life here in Markinch. All told, it's an immaculately presented example of how to get soft drinks right in convenience.
Kerry McAlpine, CCEP Field Sales Manager, comments: "Greens of Markinch has a great range of soft drinks covering all key sectors and pack formats offering shoppers choice for a variety of occasions. The range also included regular and zero sugar variants, a good selection of new products supported by POS to drive awareness and trial and cross category displays with crisps and snacks to help drive linked purchases. A well-deserved win, congratulations."