The festive season is finally upon us and with the knowledge that convenience retailers need to start early to make the most of pre-Christmas sales and compete with supermarkets, we asked retailers what they do to get the best seasonal sales.
Graeme Knowles: Nisa Aberdeen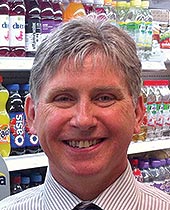 At this stage, tins of biscuits and boxes of chocolates have been the focus since we don't have all of our Christmas stock in yet. In the run up to Christmas we plan to make stock available and sell a wide range of products. I think the key is to just go with it and hope you've got the mix right with minimal leftover stock. I'd advise retailers to be in there with everyone else's prices. Stick with the favourites and big brands at the best prices you can get to compete. There's a lot you could buy but in my experience you should stick to basics with big sellers unless there's something unique you think will also sell well.
Isla Craig: Londis Crianlarich

We take four times the revenue in summer. So, Christmas just isn't a big thing for us. There's only a local population of around 200, but we do enjoy a boost over New Year for three or four days as people travel. We don't stock too many Christmas lines – we'll get a few sweeties in but most people plan a trip to a supermarket for everything they need. One area where we do well though is fruit and veg – customers will put an order in for 23rd or 24th to save them another long trip, so with that the (mostly) alcohol sales over New Year it does give us a boost.
Chris McCallum: Spar retailer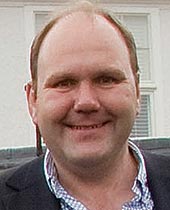 It is too early to say how Christmas sales are doing at the moment but the older generation start buying now to spread out the cost. In our Prestwick store we are about to do some development work – new refrigeration and flooring – and combined with Christmas displays, this will boost both seasonal and general sales. Spar will run a TV ad and a 12 Weeks of Christmas brochure offering deals so the plan is to push that. Selection boxes used to be really strong but supermarkets outdo us now. I'm a wholesaler as well so my cocktail sausages and chipolatas always do well at Christmas and New Year.
Joanna Casonato: Nisa Giacopazzi's
We have had Christmas stock out since the day it arrived in September. One end of the shop is dedicated to Halloween and the other to Christmas. When Halloween is over that section will be replaced with advent calendars. We don't go too full on with Christmas right away, we keep the focus on winter at first with stock that don't look too Christmassey. I've only been running the store five years but I've learned to get it out early and do not wait. Ignore the customers who come in and moan about Christmas stock being out before it is even Halloween.