There's arguably never been a more pressing need for all of Scotland's local retailers to find new ways of unlocking new profitable growth and one of the quickest fixes available is by harnessing the power of a supportive fascia group.
---
Let's be honest: running a profitable local retailing outlet has never been more difficult. The minimum wage adds thousands to the overhead every year, the cost of utilities is rising, sales in traditionally key categories are being routinely squeezed with new legislation, margins are falling across the board – we could go on.
Finding new ways of reducing costs and driving up footfall, sales and profits has never been more pressing and has never been more challenging. Evolving your business to embrace vital trends like coffee, food-to-go, fresh and chilled and such like is one way that retailers can drive bigger margin sales, but possibly the most effective quick fix that any store can implement is by joining a symbol group to gain access to the huge array of benefits that they can bring. Or, if you are already part of a symbol group, perhaps it's time to consider if a different one might be more appropriate for your model?
The lure of becoming part of something bigger is an enticing one and is one of the few decisions that an unaffiliated retailer can make that is all but certain to improve the business. Access to much greater buying power and all the benefits that come with being part of a larger organisation can be the difference between profit and loss in today's ultra-competitive market.
Joining a symbol group or fascia doesn't mean that retailers need to lose their independence – in fact, the opposite is true. While the different groups all have different criteria that members must meet in terms of buying commitments and compliance, the one thing they all share is commitment to allowing local retailers to retain their independent status, something that's non-negotiable for most.
But joining a symbol group offers all the benefits of being part of a nationwide collective of like-minded retailers with access to big buying power and the many invaluable support mechanisms that membership brings.
The number of stores that now belong to one symbol group or another is fast approaching the 50% mark today, and that's for a reason. One other point worth noting is that very, very few retailers decide to return to being unaffiliated after joining a group. They may subsequently switch symbols, but they don't tend to go back to being unaffiliated once they've had a taste of what's on offer as part of a bigger group.
So whether you are considering joining one of these groups for the first time, or are considering moving from one to another, this guide will provide you with the key data you need to make a fully informed decision as to which fascia is right for you.
The great news is that the range of choices available has never been greater. Each partner has its own strengths, but they all offer buying power, a household name above the door and a comprehensive support network covering everything a retailer needs to remain competitive in today's retail environment.
Choosing a symbol group can seem an intimidating task. It is a big commitment, especially if you are already tied into a contract or faced with joining fees – whether this is in the form of an admin charge, buying shares or paying for signage or delivery. But there is no doubt it can pay huge dividends.
How to decide which symbol group is right for you will ultimately depend on your shoppers and what they want you to offer them. The pros for retailers considering joining or switching symbol groups are numerous and the cons are few.
Sometimes there will be a fee, but it may be worth the cost as often it gives additional industry-specific information that will support any application. This information, when backed by the weight of a symbol brand, can add an influential supporting voice to any finance application.
Retailers should ask themselves whether remaining unaffiliated is detrimental to their potential as a business. Whatever level you decide to go in at, do your research before determining which group is right for you – then when you do commit, make sure you commit fully to give your refreshed business the best possible chance of building long-term sustainable growth.
---
Grow your business with Costcutter's innovative 'shopper first' programme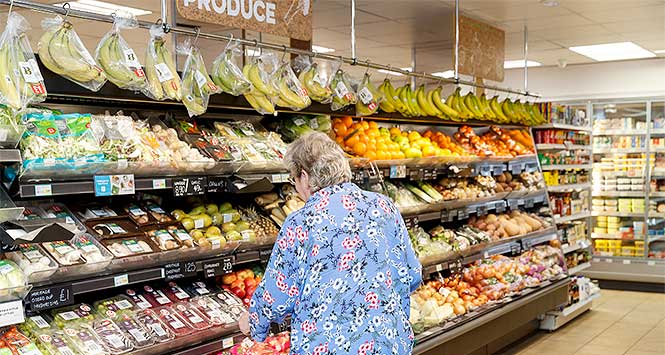 Our mission is to help independent retailers thrive. That's why we have invested in the offer, insights and innovations that our retailers need to grow their businesses.
At the heart of this investment is our unique Shopper First: Drive Five to Thrive business growth programme, which provides in-depth shopper insights and data to help our retailers tailor every aspect of the store – from range and missions to marketing and in-store execution.
By using Shopper First: Drive Five to Thrive, our retailers are able to grow their business by attracting new shoppers into their store. Since its launch in 2017, we have delivered impressive sales and profit growth of over 20% among participating stores by helping our retailers put their shoppers first. We have now made significant additional investment into the programme to expand and broaden the shopper insights.
For entrepreneurial retailers who are looking to grow their business, our supply deal with the Co-op is also clearly a major factor in the decision to join our Group, as we bring together their wholesale strength and grocery retailing expertise alongside our in-depth understanding of the independent convenience sector.
In addition, we're seeing footfall, basket spend and sales increase across our stores as shoppers value the quality and appeal of Co‑op products.
We have also been rewarding our retailers' loyalty with our best-in-sector commercial terms that includes no fees or surcharges and a rebate of up to 6%. As a result, we have been attracting some of the best store owners in the sector to join Costcutter Supermarkets Group.
Facts:
Current number of stores: 1,560
Minimum store size: criteria varies by brand, but our retailers are independent stores ranging from 700sq ft to 7,000sq ft.
Joining or membership fee: no joining or membership fee.
Minimum order commitment: our minimum order quantity is 80 ambient/BWS/tobacco and 30 chill/freeze.
Delivery frequency: we match delivery frequency to our retailers' volume to ensure we provide a service that delivers high levels of availability and freshness for their shoppers.
Own label range: access to the Co-op Own Brand is a major highlight within our range. Now featuring over 2,000 products, we are seeing footfall, basket spend and sales increase across our stores as shoppers value the quality and appeal of Co-op products.
Call 01904 488663 or visit costcuttersupermarketsgroup.com.