Putting sustainability issues nearer the top of your agenda will be a key challenge this year for all local retailers in Scotland as SLR's recent conference in Glasgow highlighted – but it turns out doing good can be good for business too.
by Findlay Stein
---
It may well be the Blue Planet effect – named after David Attenborough's documentary series that the revealed the shocking extent of plastic pollution in the Earth's oceans – but sustainability has rapidly become a major issue in convenience retail, just as it has in the wider world.
How retailers approach the sustainability challenge will be key to how successful they are in reducing their carbon footprint – but it could also have a major impact on profits too. Given the traditional strong bonds between local retailers and the communities they serve across Scotland there is a strong case to be made for the sector driving the environmental agenda, rather than sitting back and allowing the supermarkets and discounters to make the progressive changes and the positive headlines.
More than just another tick-box exercise, developing a more sustainable business strategy offers real opportunities for retailers to improve their bottom line, the ultimate win-win scenario. To that end, SLR hosted a sustainability summit recently in Glasgow's WEST Brewery. As the audience discovered, doing good is indeed good for business.
Conference host and SLR Publisher Antony Begley kicked the event off with a case study of a retailer whose entire business is built around sustainability. Andrew Thornton's Budgens store in Belsize Park in London hit the headlines at the tail end of last year when he publicly committed to drastically reducing the use of plastic packaging in his store.
Andrew believes that in putting people and planet first, profits will follow. Putting his money where his mouth is, he launched 1,800 plastic-free SKUs in November – and promptly found himself plastered across pretty much every daily newspaper as well appearing on TV on Sky News and the BBC.
The store uses a variety of plant-, paper-, glass- and metal-based solutions – including some never before seen in the UK – as alternatives to plastic packaging. For example, meat that was previously packaged in a Styrofoam tray and wrapped with clingfilm is now presented on a compostable tray made from sugar cane and covered with a biodegradable cellulose overwrap.
The store features a total of 28 plastic-free zones and uses lots of graphics and theatre to get the sustainability message across. This signage is vital to the store's mission: a great deal of the new packaging looks just like plastic it's replacing. It is therefore important to communicate that it will in fact naturally decompose. The switch has clearly paid off: the store has seen a consistent sales increase of 4%, with no rise in food waste.
There are plans to stock 3,000 plastic-free SKUs by mid-2019 and Andrew projects that the store will be virtually plastic-free in three years.
Plastic fantastic?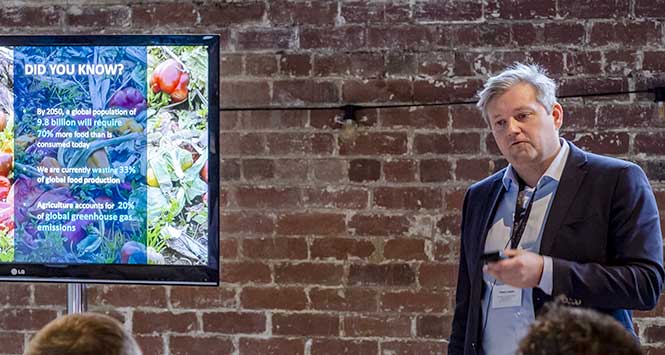 There might not be much of it in Budgens Belsize Park, but plastic is, as Tomra Collections UK MD Truls Haug pointed out, "a good material". That's why there's so much of it about. The challenge, he said, comes in recycling it efficiently.
With a nod to Blue Planet, he said that 32% of all plastic packaging made ends up in nature every year and that, if current practices continue, there will be more plastic than fish in the world's oceans by 2050.
However, as more large companies like Coca-Cola commit to using recycled raw materials in their packaging, there becomes an increased demand for recycled 'offtake'. The problem is that currently only 2% of the planet's annual plastic packaging production is reused for similar products.
Haug highlighted how many of the world's largest manufacturers have already made huge progress in tackling the problem by committing to 100% reusable, recyclable or compostable plastic packaging by 2025. Local retailers also have a huge role to play however and this is where companies like Tomra come in. It manufactures and supplies reverse vending machines (RVMs), which are going to play a crucial role in Scotland's forthcoming deposit return scheme (DRS) and provide a reliable source of plastic that can recycled into food-grade packaging.
SLR's conference was the first opportunity for some of the audience to see an RVM in action; Tomra's compact unit received a lot of attention from interested retailers.
Based on the company's experience in existing DRS markets, Haug explained how Scotland's scheme might work. In Norway, for example, suppliers pay an admin fee for every unit of product they put on the market to the DRS operator. It is the operator who then reimburses retailers for every container returned to their store.
Return rates typically rise in proportion with the deposit value placed on containers, Haug said, adding that you rarely see empty bottles or cans lying in streets where a DRS is in place. Where similar scheme operate across the globe, recycling rates are exceptionally high: 98% of deposit containers are recycled in Germany; 92% in Lithuania; and 92% in Michigan.
These figures show how a DRS scheme tackles another major challenge at the moment, the fact that a huge proportion of plastic bottles collected for recycling don't actually end up being recycled. Haug said, for instance, that while more than 50% of the plastic bottles purchased in 2016 were collected for recycling, only around 7% were actually turned back into new bottles.
Haug's home country of Norway offers a useful insight into how DRS might work in Scotland, given the relative similarity of Norway to Scotland in terms of geography and population. In Norway, all outlets selling drinks with deposit are obliged to accept deposit bottles/cans and provide the deposit as cash. Some 93% of plastic bottles currently recovered through a network of 3,700 RVMs in grocery stores while only 7% are recovered via around 11,300 pick up points without RVMs.
The potential business benefits to retailers of having an RVM are thus fairly clear in terms of customer loyalty, footfall and sales.
Tomra's take is that yes, DRS will see a major period of upheaval for the Scottish local retailing sector but that the results and the benefits to both communities across Scotland and the retailers that serve them will be substantial. Haug went to some lengths to highlight how it's retailers who really proactively engage with the scheme who typically benefit most from an RVM. Only by engaging positively with shoppers will retailers gain maximum benefit in terms of driving volume and footfall. He said: "If you deliver a convenient and engaging recycling experience for consumers you will increase participation and drive volume through your RVM and your store. This is an opportunity to facilitate and educate consumers, modernise and enhance the consumer journey and drive community engagement."
Tomra even offers a free smartphone app that communicates with the RVM so that shoppers can use to track their recycling. The app can also be used to offer rewards to shoppers for achieving certain targets.
Cups running over
One major problem that is almost consistently overlooked was the topic of the next presentation by Paul Wallace, Operations Manager of Keep Scotland Beautiful (KSB). Single use cups represent a massive challenge that is only getting bigger. The majority are coffee cups, driven by the huge boom on on-the-go coffee. Scotland gets through 478 million of these every year, yet only 4% at most are currently recycled, according to Wallace. An astonishing 95 million of these are used in Glasgow.
KSB is behind the Glasgow Cup Movement, a city-wide trial campaign to provide a solution to the issue of litter and waste produced from single-use cups. It came as a surprise to many in the audience when Wallace revealed that these cups could, in fact, be recycled. He was also keen to ensure that coffee drinkers weren't singled out for criticism, as the cups in question are used for variety of beverages, both hot and cold.
The campaign's three-pronged approach seeks to change littering behaviour, transform recycling infrastructure and explore new ways to promote reuse.
The Movement's aims are to educate, inspire and empower organisations, from all sectors, and individuals to change their littering, recycling and reuse behaviours. The initiative also involves gathering robust evidence to inform policy and practice and, ultimately, to create a model of best practice that can be replicated in other major cities across Scotland.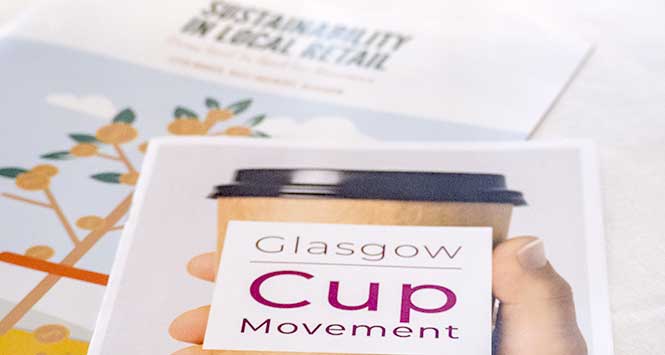 KSB is working with supply chain companies to ensure that there are accessible reusable products on the market. Wallace said talks with SGF were also ongoing about how to give c-stores access to value reusables, adding that companies are now developing vending machines that can accept a reusable cup and apply a discount.
The campaign runs until 2020 and has the support of a number of manufacturers, supply chain organisations and major retailers including Pret a Manger, Costa Coffee, Starbucks, Greggs and McDonalds.
Wallace acknowledged the positive role the convenience sector already plays in engaging with local communities and urged retailers to get involved with the campaign. He said stores that offered coffee-to-go could help by simply displaying a sign that their cups were recyclable. Another option is to promote the use of reusable cups by offering a discounted price on drinks for shoppers bringing their own cups.
For single use cups, however, the campaign aims to install units in stores and offer collection services for returned cups to help drive recycling rates.
Keep it real
Doing good is clearly the right thing to do, but just why is it good for your business? Blake Gladman, Strategy and Insight Director for creative insight agency KAM Media, conducted a bespoke survey of 500 UK consumers for the conference to find out why.
His research focused on three areas: what are the biggest issues impacting consumer behaviour; the power of social media in building a credible brand story; and the benefits to the bottom line and the halo effect on store performance.
With single-use plastics the biggest environmental concern for over half (54%) of UK consumers, it's clear that sustainability is something retailers should be taking very seriously.
"The journey has to start now," Gladman said, pointing out that the figure rises to 73% among the shoppers of tomorrow, the so-called Generation Z of 18-24-year olds.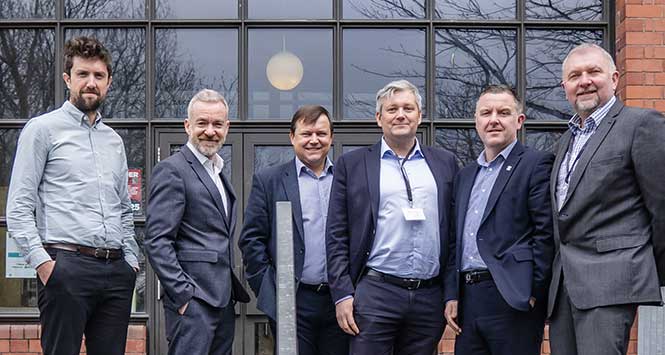 A great real-world example, said Gladman, is Pret a Manager who started to offer a 50p discount for reusable coffee cups in January 2018. The company now says it has saved 4 million disposable cups from being used.
After discussing the work done by global manufacturers such as Nestlé and Unilever to enhance the sustainability credentials of their products, he also outlined how social media has changed the way the game is played in public, highlighting a number of consumer-led campaigns attacking companies whose sustainability credentials have been less than impeccable.
This, he said, has led to the creation of the notion of 'glass box brands'. With information so easily shareable and discoverable by consumers, seeing now really is believing. Or, as Gladman put it: "Customers can now see through to the core of the brand – it's now not just about what you put on the outside but it's about how you think and behave on the inside that really counts to consumers".
The power of social media – both positive and negative – is massive, he believes, in shaping how customers viewed brands and retailers. He said Facebook was the best tool for independent business owners to connect to customers, stressing the importance of customer loyalty. He said a 5% increase in customer retention could increase profits by as much as 95%.
And the best way to gain credibility and customer loyalty? By being authentic in your sustainability efforts. Gladman said consumers won't mind if you don't always get it right but would always appreciate the effort.
He said doing the right thing will make your customers feel good and want to be associated with your store. This will then – as people like to portray themselves in a positive light on social media – generate lots of free advertising for you as they try to bask in your sustainability halo. Gladman hammered the point home by displaying a barrage of tweets and Facebook posts, all positive, about the aforementioned Budgens Belsize.
Summing up, Gladman advised that genuinely doing good is the right thing to do and it will make your customers feel good too. Authenticity and empathy builds stronger brand loyalty and advocacy – and loyal customers are more profitable and easier to sell to than new customers. Finally, as marketing can be expensive, it's easier and more effective to utilise your customer's word of mouth potential and piggy back your communication onto theirs.
Cool savings
Refrigeration is, let's face it, the biggest monthly bill that retailers have after wages, so it's a critical area to examine when it comes to both minimising your impact on the planet and reducing your costs. Kevin Sizer, Sales Director of innovative refrigeration specialist Pastorfrigor who are working closely with Vertex in Scotland, tackled this challenge and offered an overview of the changes coming to the refrigeration industry as it adapts to curb climate change. The most pressing challenge for many retailers will be the fact that, as most will know, HFC refrigerants which have a high potential to increase global warming are being phased out.
At the end of 2019 there will be a total ban on the sale of any new equipment using HFC refrigerants with what is known as a 'GWP' (Global Warming Potential) of more than 2,500. To put that in some sort of context, one of the most commonly used HFC refrigerants in local retailing – R404a – has a GWP of 3,922. Further reductions will be enforced by the end of 2021 of any HFC refrigerant with a GWP of above 150 and by 2030 all HFC will be naturally phased out.
The changes, Sizer said, have pushed the cost of HFC refrigerant to an all-time high and warned that retailers could see servicing costs rise 10-fold. If your chiller uses the common R404a, then that little bill of £75 to have your chiller serviced is likely to now cost you £750.
He advised retailers investing in new chillers to switch to either hydrocarbon or carbon dioxide refrigerants and to choose equipment with the lowest possible global warming potential. If possible, completely avoid any HFC refrigerants and never accept any with a GWP above 2,500.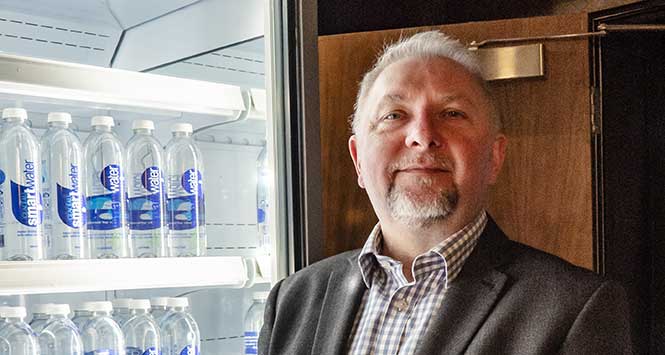 Sizer also predicted that there may be a shift back towards integral refrigeration cases and away from remote systems. Pastorfrigor is currently working on next-generation integral systems that can deliver a huge number of benefits to local retailers, particularly those with limited space and those with no external space available. These benefits include minimal GWP for refrigerant, efficiency levels on a par with remote systems, low noise, faster installation and very small quantities of refrigerant required as well as all the benefits of not having remote units outside.
He commented: "There is no space needed for the remote unit outside, no planning issues, no need for noise survey or attenuation for external plant, no need for external power supplies or security caging and no fixed pipe or cables which gives flexibility for quick and low cost repositioning of sales floor layouts."
Sizer also showcased some of the latest energy saving developments from the refrigeration industry, including easy to retro-fit shelf-edge blades that reduce the "cold aisle" effect and yield a 20% to 30% energy saving in return for a £40 investment per shelf. Full vision PET doors that offer lightweight, double-pane insulation are also available. As well as cutting electricity bills, these tick a further sustainability box by being 100% recyclable.
Sizer finished with a case study of work Pastorfrigor did in Scotfresh Dumfries where the company recently supplied the new Genova R290 Concept range of cabinets to Scotfresh. Resource Efficient Scotland assessed the equipment and projected significant energy savings which allowed them to provide Scotfresh with an energy loan and a grant to pay towards the equipment.
The Genova Range is now on the Resource Efficient Scotland list so this will be very easy for other retailers to apply for.
Mission critical
The event's final speaker was Julian Hunt from Coca-Cola European Partners (CCEP). He holds the position of Vice President of Public Affairs, Communications and Sustainability for Great Britain and opened with the blunt affirmation that, for CCEP, sustainability wasn't just good for business, it had become "mission critical".
He said that the company is focusing on three issues it thinks are the most important for societies and communities: reducing the amount of sugar in people's diets, working within communities to help young people get into work and help people with special needs, and around packaging.
Coke set out 18 months ago to make sure that all its packaging it puts on the market is as sustainable as it possibly can be. To that end, all packs are now 100% recyclable and contain a minimum of 25% recycled material. The company looks to increase this to 50% in a year's time. Hunt said it was also constantly looking at ways reduce the amount of material used in packaging.
He then touched on the importance DRS will play in ensuring a sustainable future – by greatly improving the quality of plastic that is recycled. Plastic quality is often a poorly understood issue among shoppers (and retailers) but Hunt outlined how the material that is currently collected from household waste in the UK is "pretty poor", he said, which means it is hard to recycle into food grade plastic.
Regarding the implementation of a scheme, he said it was critical that legislators understood that DRS should be not-for-profit, with no losers and no winners and that it should ultimately make the process easy for consumers to navigate.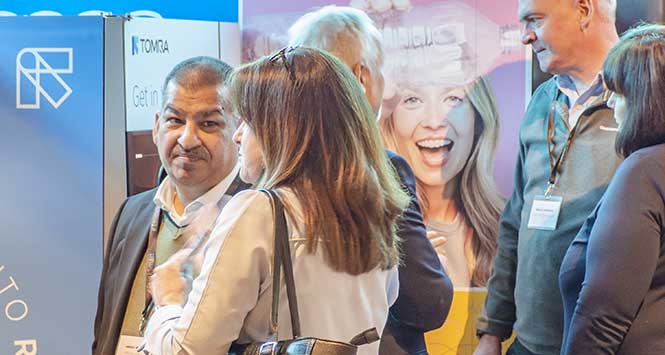 Hunt thought that the Scottish government will seek to include all beverage containers, including glass, in the forthcoming DRS implementation, which wouldn't be CCEP's choice. He said that markets that encompass this breadth of product already exist though. With a large debate currently taking place in England around DRS, it was his hope that a UK-wide scheme could be implemented.
But with consumers increasingly aware of sustainability, taking action and making choices, where does all this leave retailers? Hunt said there were lots of simple steps that could be taken to turn a challenge into an opportunity.
He advocated a three-pronged approach that first meant making your business climate-friendly by using electricity from renewable sources, using HFC-free chillers and thinking about how stock is transported to your store.
Ranging was important too, he said, and that retailers adapted to the evolving needs of consumers and kept up with the latest trends like low- and no-sugar soft drinks. The third piece of the puzzle meant becoming "a bit of an activist" and forging strong links with local community groups.
Reiterating Gladman's point, Hunt said retailers had to become famous for doing the "really good things". Using social media to "communicate, communicate, communicate" what you're doing is vital, while consistent visible in-store messaging is also simple but effective. It is exactly these tactics that have paid off in Andrew Thornton's Budgens store. The challenge for the rest of us now is to bring sustainability to life in our stores across Scotland – and to do it profitably.