As with many categories, snacking has seen huge growth during the coronavirus pandemic which presents a huge opportunity for local retailers.
---
The coronavirus pandemic has fuelled significant growth in most categories in local retailing and the vital snacks category is no exception.
In its recent State of Snacking trends report, global snacking leader Mondelez International interviewed over 6,200 people to take a deep dive into how the category was transformed in 2020 and highlighted a number of key issues that influence how local retailers should approach the category.
Accelerated growth
According to the report, nine in 10 global adults (88%) say they are snacking more (46%) during the pandemic, with millennials and those who are working from home right now being especially likely to say they prefer snacks over meals (70% and 67%, respectively).
Snacking as comfort
Comfort was the number one driver of snacking in 2020. More than half have been buying nostalgic snack brands from childhood (53%) and snacks that bring back good memories (59%). Two-thirds say snack time is one of the few moments of peace in their day (64%).
Mindfulness and wellbeing
54% of adults have relied on snacks for nourishment of the body, mind and soul during the pandemic. A majority are more focused on the snacks they eat these days (57%) and have more control over the portions they eat because they are snacking at home more often (66%).
Online reaches tipping point
Almost half of adults say they have started to buy snacks online more often than they do in-store or offline (47%). Three in 10 have discovered snacks to try on social media (28%).
In other words, the pandemic has had an enormous impact on what, how, why and when shoppers buy and consume snacks. These shifts are significant, but have you reflected that in how you range, merchandise and promote your snacking category?
---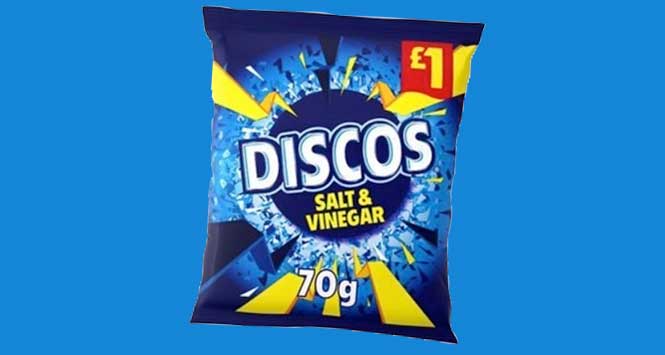 Disco inferno
KP Snacks has announced that its snack brand Discos will be added to KP's growing £1 PMP range with the launch of Discos Salt & Vinegar £1PMP (70g).
Designed to capitalise on the growth of £1 PMPs, the brand in its new format has been created to excite shoppers and drive impulsive purchases. Available now, the Discos £1 PMP joins other consumer favourites in the KP Snacks PMP range, including McCoy's Fire Pit and Hula Hoops Big Hoops BBQ, and features the new £1 flash that has been incorporated across the entire portfolio.
---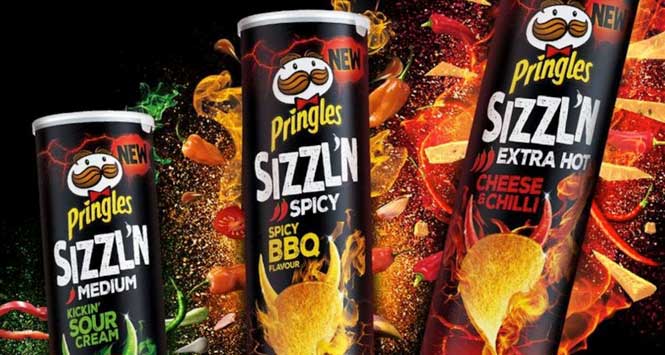 Pringles Get Sizzl'n
Pringles has launched three new extra hot flavours under a new range called Sizzl'n, each with a different level of heat intensity.
The range includes Kickin' Sour Cream (medium), Spicy BBQ (hot) and Cheese & Chilli (extra hot). This is the first time Pringles has entered the extra hot market and the lines carry an RSP of £2.99.
---
Dairy Milk Grab Bags
Cadbury has unveiled a new range of Mini Bite Grab Bags featuring Cadbury Dairy Milk Flapjack Bites, Cadbury Dairy Milk Mini Cookies and Cadbury Dairy Milk Caramel Flapjack.
The new range is individually priced at £1 per bag.
Peter Duncan, European Licensing Director at CSM Bakery Solutions said: "We're always looking for ways to bring a moment of joy to chocolate fans!"
---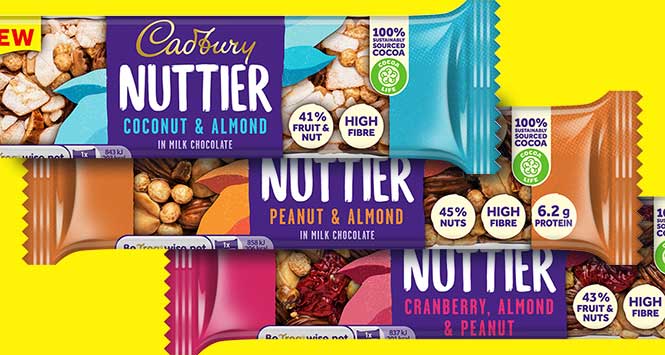 Cadbury gets Nuttier
Mondelez is helping retailers expand their 'Healthier Bars' range with the launch of a new fruit and nut snack brand, Cadbury Nuttier. The brand's three flavours – Peanut & Almond; Cranberry, Peanut & Almond; and Coconut & Almond – are available in single bars, helping retailers to recruit new shoppers to the range with a trusted, recognisable brand, while tapping into this expanding and valuable category.
The new bars are filled with fibre and are made up with over 40% of whole fruit & nuts. They are available in 40g single bars at an RSP of £1.19.
---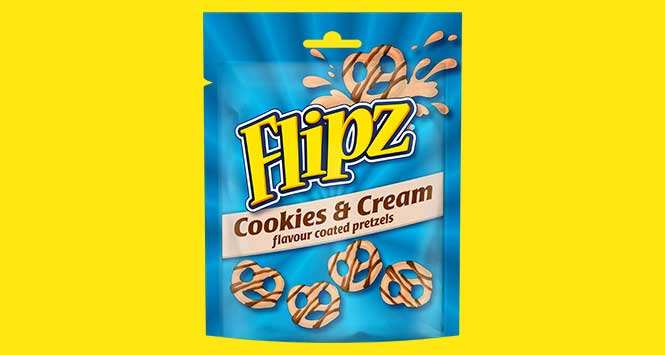 Pladis Flipz out
Global snacking company pladis has added a new flavour to its Flipz brand: Flipz Cookies & Cream.
This new, on-trend flavour combination offers the familiar 'swavoury' flavour combination of the brand's signature salty pretzel coated in a sweet Cookies & Cream glaze.
The line is available in wholesale in a 90g pack format at an RSP of £1.50. Packaging will be recyclable through pladis' partnership with Terracycle (www.terracycle.co.uk).