The ban on characterising flavours in the tobacco category that is set to hit the UK on May 20th is the latest in a series of significant challenges for local retailers – but there are plenty of options out there for retailers to appeal to the 26% of UK adult smokers who currently use menthol products.
by Antony Begley
---
Despite the fact that we've all known it's been coming for a long time, it looks certain that the so-called 'menthol ban' that will take effect on 20 May will cause widespread confusion and disruption in stores across Scotland. Once again, it's local retailers and their staff who will face the brunt of the consequences of that confusion with angry and upset consumers taking their frustrations out on shopworkers.
Technically, the ban is on all 'characterising flavours' in tobacco products but in the UK that pretty much boils down to menthol products. Here, menthol tobacco and capsule products represent a very significant chunk of the category. Imperial Tobacco estimates that menthol products account for more than a quarter (26%) of all tobacco sales.
That 26% represents an awful lot of smokers who are going to wake on the 21st of May wondering why they can't buy their product of choice any longer – and having to decide what to do next.
Moniave Premier retailer Graham Watson comments: "I would say that consumer awareness levels of the impending ban are generally very low. We do talk to our customers about it, but it often feels like they think we're making it up and don't actually believe us. For me it's just another regulation being forced upon consumers that retailers will have to police and explain."
Confusion reigns
A survey of over 350 retailers carried out by JTI highlighted confusion among retailers around the ban. Key findings include:
23% of those surveyed did not know that capsule cigarettes will be outlawed
A further 50% were not aware of the penalties they could incur for non-compliance
34% incorrectly believed that mentholated smoking accessories will be banned
24% did not know that there will be no sell through period
One in five believed that menthol e-liquids will be included in the ban
57% think the ban will reduce footfall, whilst 77% were concerned it will have a negative impact on their business
And it's not just consumers who seem to be in the dark about the ban. A recent survey conducted by JTI has revealed significant levels of uncertainty among retailers too. The survey of over 350 retailers found that almost a quarter (23%) didn't know capsule cigarettes will be included in the ban and a similar percentage (24%) didn't know that there will be no sell-through period.
Similarly, there also appeared to be confusion around whether non-tobacco products would be included in the ban. Over a third (34%) incorrectly believed that mentholated smoking accessories will be banned and one in five believed, again incorrectly, that menthol e-liquids will be included in the ban.
One area where the survey found less confusion however was in the impact that the ban will have on local retailers. Some 57% think the ban will reduce footfall while 77% were concerned it will have a negative impact on their business.
Mohammed Rajak, who runs a Day-Today store in Bridgeton in Glasgow, comments: "From a retailer's point of view, the lack of communication to consumers by the Government has been extremely disappointing. There's been very little communicated to shoppers about the upcoming menthol ban, what it means and what the deadline is. It's been left to retailers to deal with it yet again."
Mark Yexley, JTI's Communications Director, urges retailers to remain positive, however: "We know from experience that the tobacco category is extremely resilient. We understand retailers are concerned about the impact the ban will have on their business, but we are committed in supporting them to prepare for the changes ahead."
In response to the findings, JTI has launched a dedicated microsite which includes a range of practical information and an educational trade video to support retailers through the change. The website also contains a consumer facing page, where existing adult smokers can find out more about the upcoming ban.
Duncan Cunningham, UK Corporate Affairs Director at Imperial Tobacco & blu, also urges retailers to remain upbeat but to act fast. He says: "Menthol and crushball sales are collectively worth 26% of the total UK tobacco market, which means they make up more than one in four cigarette sales. Given its sizeable share of the tobacco market and store sales, this is an important change that retailers and their customers need to be prepared for to avoid missing out on sales."
One retailer adopting a 'can do' attitude around the ban is Crossgates Premier retailer Robert Kirkwood: "We are talking to our customers on a daily basis about the menthol ban to make sure they are well warned. We've already started bringing in a lot of new lines to offer our menthol smokers some alternatives like new menthol lines of vaping juices and new Nordic Spirit menthol nicotine pouches. I'm looking forward to it happening to be honest as there's better margin on vaping products and it will hopefully mean less spend on cigarettes at the cash and carry."
What will menthol smokers do?
The JTI survey of 350 retailers also polled respondents on what they thought their menthol- and capsule-smoking shoppers were likely to do after the ban comes in. Here are the responses:
25% of retailers believe current menthol and capsule smokers will remain brand loyal within the ready-made cigarette category (switch to plain cigarettes from the same brand)
19% think consumers will switch to roll-your-own tobacco
45% believe their customers will switch to vaping or other reduced risk products
11% assume smokers will leave the category altogether
The big question, then, is what exactly will that 26% of menthol tobacco smokers do on the morning of the 21st of May?
The JTI survey mentioned above also asked retailers what they thought their customers would be most likely to do after the ban takes effect. Of course, what retailers think their customers will do and what their customers actually do may be two entirely different things, but the results were nonetheless revealing.
Around a quarter of retailers believe current menthol and capsule smokers will remain brand loyal within the ready-made cigarette category (i.e. switch to plain cigarettes from the same brand), 19% think consumers will switch to roll-your-own tobacco, 45% believe their customers will switch to vaping or other reduced risk products and 11% assume smokers will leave the category altogether.
If these predictions are accurate, the biggest percentage is the 45% of customers who will find alternative ways of finding their menthol hit, and this opens up a set of new higher margin opportunities for retailers.
JTI's Yexley comments: "As a manufacturer of choice, we are continuing to innovate to ensure the needs of existing adult smokers are met. The Menthol and Capsule cigarette ban will also provide a big opportunity for a number of exciting new products – including our Sterling Dual Capsule Leaf Wrapped cigarillo, the Logic vaping range, plus the new tobacco-free nicotine pouch, Nordic Spirit."
And JTI are not alone in building a portfolio of products to appeal to menthol and capsule tobacco smokers with a raft of innovation from many producers in recent months meaning retailers have a few options to tempt their shoppers with.
Imperial's Cunningham concludes: "The ban on menthol tobacco products will leave many existing adult smokers without their product of choice. However, the [subsequent] shift in consumer purchasing behaviour may present significant sales opportunities for retailers who are prepared for the changes and engage with shoppers ahead of the ban. Using the insight from conversations with smoker customers, retailers can shape their range and ensure it's fit for purpose post-ban."
To help retailers figure out their options, we have taken an in-depth look at some of the solutions that could play an important role in helping local retailers retain that 26% of menthol tobacco smokers and potentially grow their margins into the bargain.
---
How to prepare for the menthol ban
Imperial Tobacco offers the following advice to retailers on ensuring they prepare well for the ban on 20 May:
Talk To Your Customers
By engaging with menthol shoppers early on, retailers can raise awareness of the menthol ban and encourage them to consider what alternative products will be available to them after 20 May. Having conversations with shoppers ahead of time will help retailers gain valuable insights into what action they might take once the ban is in effect and use this to shape their range.
Drive Visibility
When it comes to vaping and some other non-tobacco menthol products, retailers can display, advertise and promote them in and around the store. Dynamic displays, eye-catching POS and countertop display units will help drive visibility and grab the attention of shoppers as soon as they walk through your door.
Know Your Products
In order to succeed post-ban, it's crucial that retailers and their staff understand what changes are coming and know what products and brands they have on offer in order to advise customers effectively. Training is key to success in this regard so taking time to talk staff through the ranges on offer will go a long way to help protect and maximise sales post-ban.
---
What are your options?
Vaping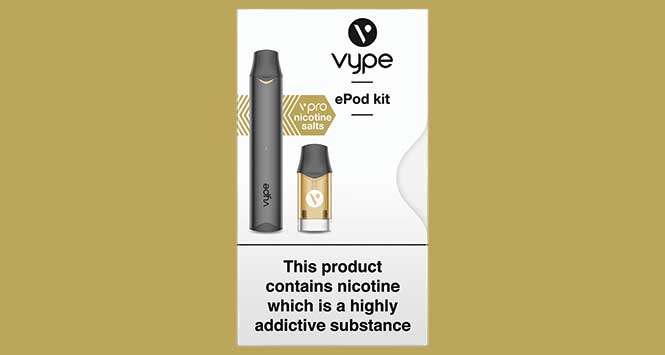 Despite a rough period for the category over the last year, driven largely by inaccurate, badly researched and frequently hysterical coverage in the mainstream media, it's vaping that probably stands to benefit most from the after-effects of the menthol ban.
Public Health England has steadfastly maintained its belief that vaping is "95% less harmful" than smoking and the category is now well bedded-in. Shoppers have numerous menthol options available to them in an array of formats, strengths and different flavour profiles.
Flavour infusions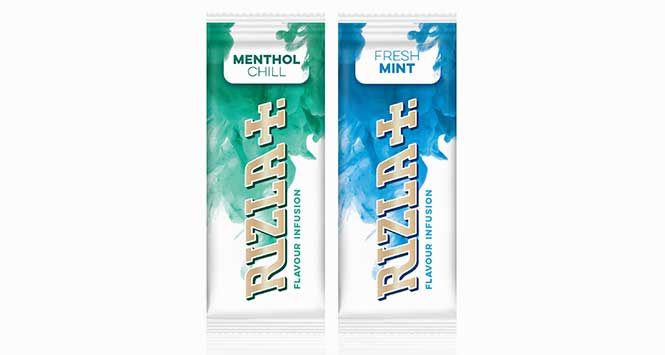 An interesting solution from cigarette paper giants Rizla, the Rizla Flavour Infusions range includes two variants of menthol flavour cards which consumers simply insert into a packet of cigarettes or RYO tobacco and wait for around an hour for the contents to mentholate.
The flavour cards are packed and wrapped separately. Smokers can choose to leave them in longer for a stronger flavour. They come in two varieties: Menthol Chill, which gives a more intense flavour; and the slightly smoother and mellow Fresh Mint.
Heat-not-burn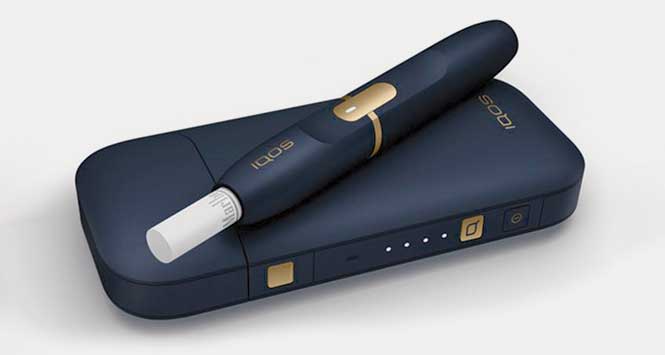 Currently dominated by PMI's IQOS product, the heat-not-burn category has been simmering away for a while in the UK now. The category is massive in countries like Japan but it hasn't quite taken off here yet, although the menthol ban may prove a catalyst for more adult smokers to give IQOS a go.
In terms of smoking experience, it's very similar to a traditional cigarette but the innovative technology means it's a far less harmful alternative. 2020 could be the year that IQOS moves up a gear.
Leaf-wrapped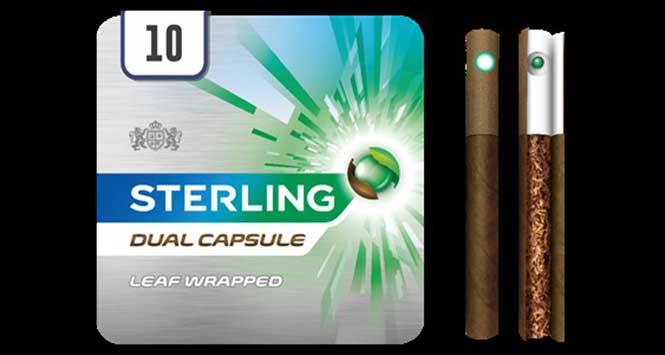 A new kid on the block is the leaf-wrapped cigarillo. JTI has been selling its Sterling Dual version in Asda since last year and has now made it available in wholesalers while cigar giant Scandinavian Tobacco has recently launched its Signature Dual range.
These filter-tipped leaf-wrapped capsule products are not covered by the EUTPD rules which means they can still be sold in packs of 10 and can still come in branded packs.
They may take a little getting used to for menthol cigarette smokers but the look, feel and taste of the products is not a million miles away from cigarettes, so they could be just what menthol smokers are looking for come May 21st.
Filter tips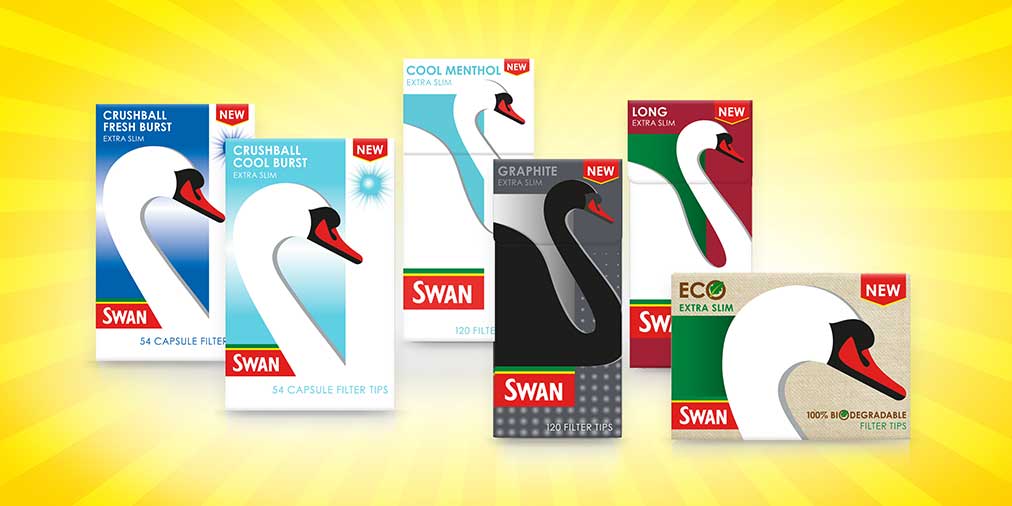 Republic Technologies recently launched a suite of six new filters under its market-leading Swan brand. These include two crushball filters, a carbon paper filter for enhanced filtration, a Swan Long Extra Slim Filter and the most environmentally friendly filter in the Scottish market. The filters market is currently growing at almost 10% and this new range is set to drive that growth even faster.
Rizla also offers menthol filter tips including Rizla Polar Blast Crushball and this category looks likely to grow significantly after the menthol ban.
Nicotine pouches
Something of a new kid on the block, nicotine pouches are extremely popular in other parts of the world, particularly Scandinavia and the US. The ultra-convenient format means consumers can get their nicotine and menthol hits discreetly and easily. JTI led the way in the UK with its Nordic Spirit products but there are now several rivals on the market like Imperial's Zone X, Swedish Match's ZYN and BAT's Lyft.
It's a category that has the potential to grow significantly if consumers can be tempted to trial the product.