The dull moments in local retailing are few and far between these days – but wasn't it always thus? Following a period when the major multiples seemed to lose interest in convenience after many ill-fated attempts to transfer their big box model to the local retailing stage, it increasingly appears that they are back in the game with a vengeance.
Tesco and Booker looks like a done deal, but Sainsbury's courting of Nisa took a dramatic turn just as SLR was going to press as McColl's announced that it was ditching Nisa (and Palmer & Harvey, who supply its cigarettes) in favour of a sole supply deal with Morrisons. Trying to pick the bones out of that deal is a complex task. What does it tell us about the supermarkets' interest in convenience? Where does it leave the Sainsbury's deal? What will the impact be on Nisa and P&H?
Let's start with the easy questions. There's no doubt that this is a very, very serious blow for Nisa. McColl's accounts for over a third of its sales. That's a sore one. Nisa has been getting increasingly creative of late, supplying chill to JW Filshill, for instance, and is back in profit but it's going to take an awful lot of creativity to fill a hole that size. One-third of £1.4bn is a big, big hole.
The news clearly came as a surprise to Nisa with Chief Executive Nick Read stating his disappointment that "the tender process has been halted nine weeks early – before there had been a chance for follow up conversations and proposals – especially when sales at Nisa-supplied McColl's stores were 8.4% ahead of budget".
How this affects a potential takeover of Nisa by Sainsbury's is anybody's guess, but it certainly doesn't strengthen Nisa's bargaining position.
Likewise, the McColl's deal doesn't do P&H any favours either, particularly considering the financial turmoil it's currently in. The business made a loss of £6.6m on sales of £4.4bn last year and has reportedly got to come up with £50m ahead of a September deadline. McColl's Chief Executive Jonathan Miller implied that P&H's financial woes played a part in the decision to go with Morrisons, citing the supermarket's ability to provide "security and stability" as a factor.
Just to confuse matters further, P&H's biggest customer – Tesco – is merging with Booker, which has obvious implications for the future. Why would Tesco-Booker buy tobacco from a competitor (other than to appease the Competitions and Markets Authority in the short term)?
There's also the novelty factor of the Safeway brand exclusively returning to shelves in McColl's in the form of a 400-strong own label range as Morrisons finally does something with a brand it paid £3bn for 13 years ago.
It's a funny old game, is retailing.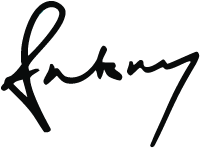 Antony Begley, Publishing Director