Greens of Ellon has officially launched, five months after Eros Retail took on the former Costcutter site.
Sustainability, zero waste and local suppliers are three key focal points for the store. To move away from single use plastics, it features wall dispensers housing a selection of nuts, grains, pulses, fruits and seeds.
The store also boasts a local butchery counter and a bakery, ensuring local suppliers have a prominent place, something Eros boss Harris Aslam said shoppers at the store are keen on.
Harris acquired the store last August; he and his team then spent time getting to know it and its customers before making any changes.
He said: "We have found out what works really well here as well as what doesn't. Shoppers are quite affluent and they like the local suppliers; the local butchery has always worked very well."
Local zero-waste supplier Bare is collaborating with Eros and the in-store zero-waste dispensers are branded "Bare @ Greens".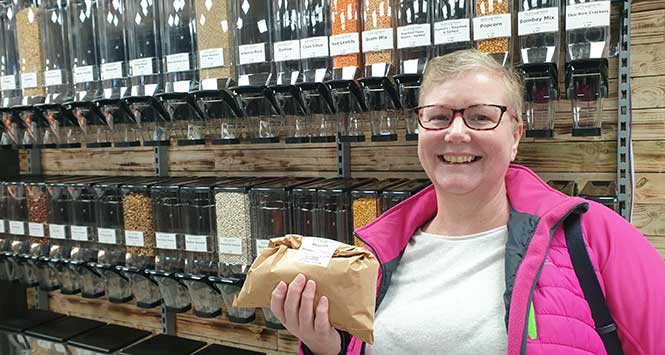 Next steps include a BrewDog partnership that will let shoppers self-dispense beer into their own containers.
Harris said: "A lot of people are still treating zero waste initiatives as a fad and trying to capitalise on it, but I believe this is the future and it is simply going to grow and grow. When it comes to the zero-waste station, we have a better price point than the supermarkets because we don't have the packaging costs to add in."
The introduction of ice cream and a desserts range have also been well received by shoppers, as has a Skwishee machine and vape store.
The store has almost halved in size down to 3,500sq ft; the consolidation has enabled Harris to focus on the most important areas.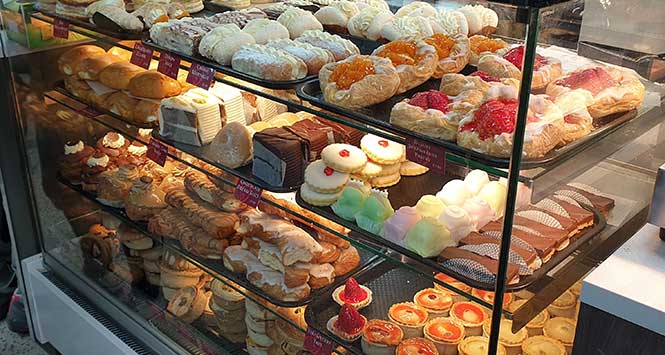 "We have made the store considerably smaller, but we have added more in by innovating and ensuring the needs of our customers are addressed. I think it is going to be one of those stores that will need constant innovation and we will look forward to that challenge."
The portfolio of Eros Retail stores, which is now being looked after by Nisa's key accounts team will also be focusing on the integration of the Co-op range into store.
Vicky Lockie, Nisa's Head of Key Accounts, said: "We are really pleased to be supporting Harris and everyone at Eros Retail and are looking forward to working with them on their exciting and innovative plans for the future."