The organisation that will be in charge of running the Deposit Return Scheme (DRS) in Scotland has been formed.
---
Drinks producers, retailers, and trade associations have joined forces to establish Circularity Scotland, a new, not-for-profit scheme administrator. If approved by the Scottish Government, the company will seek to work with companies throughout the supply chain – producers, retailers, hospitality and wholesalers – to help deliver a scheme that is ultimately expected to collect more than 90% of drinks containers in Scotland.
Donald McCalman, Interim Director of Circularity Scotland, said: "This is an important moment in the move to deliver a Deposit Return Scheme in Scotland. We have a shared vision for a scheme that delivers truly impactful environmental benefits and contributes to a circular economy in Scotland.
"We're confident that our not-for-profit company can help to operate a DRS system that works for everyone. The DRS will provide huge environmental benefits for Scotland and accelerate the Scottish Government's commitment to achieving Net Zero carbon emissions by 2045."
The scheme is scheduled to go live on 1 July 2022. It will require consumers to pay a 20p deposit on each glass, can or PET plastic container purchased, which is then reimbursed when the empty container is returned.
Initial members of Circularity Scotland include Accolade Wines, Association of Convenience Stores, Barr Soft Drinks, British Beer & Pub Association, British Soft Drinks Association, Britvic, Budweiser, Coca-Cola European Partners, Co-op, Heineken, Highland Spring, Lidl, M&S, Morrisons, Natural Source Waters Association, NFRN, Sainsbury's, Scottish Grocers Federation, Scottish Wholesale Association, Suntory Beverage and Food, Tennent's owners C&C Group and Tesco.
SGF boss Pete Cheema said the formation of the company was a "major step forward" in creating a world-leading deposit return scheme for Scotland.
Colin Smith, Chief Executive of the Scottish Wholesale Association, commented: "We look forward to working with the board representatives in implementing the UK's first deposit return scheme and one that reflects the whole supply chain."
Tomra welcomes news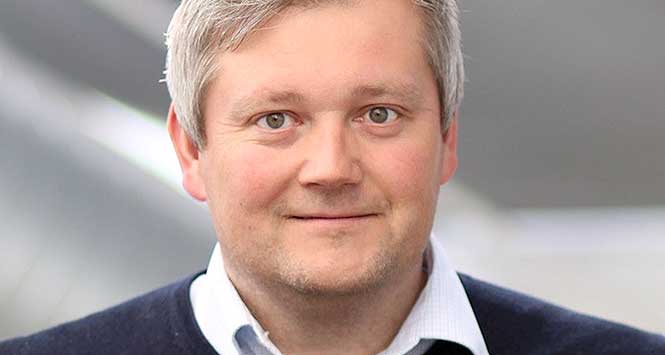 Recycling technology company Tomra has welcomed news that the scheme administrator for Scotland's deposit return scheme has been formed. Truls Haug, Managing Director of TOMRA Collection UK & Ireland, said: "This is a big step forward in establishing a DRS and turning off the tap of pollution in Scotland. When we look at deposit return systems around the world, we see that having a central, not for profit administrator is a key feature of the highest performing schemes."
Haug offers the following advice to retailers to help them begin preparing:
Consider whether you will accept containers back manually or automate returns using a reverse vending machine. Start with the volume of containers that you sell in your store, as this is a good indicator of how many may be returned to you.
Think about the layout of your store and the space available. Remember that reverse vending machines can be placed outside if adequately protected.
Get informed about how the scheme will work for retailers. There is plenty of information on Zero Waste Scotland's website, or get in contact with us at Tomra and we will be happy to provide specific advice for your store.