With sales already heavily inflated during lockdown, the remainder of the summer offers great opportunities to grow crisps and snack sales, and there's plenty going on to get consumers excited about.
---
With convenience retailing enjoying arguably the longest purple patch in living memory, albeit driven by a national crisis, the remainder of this summer offers huge opportunities for retailers to further grow their sales and profits in the vital crisps and snacks category. The major manufacturers have all been busy ensuring retailers have plenty of news to share with their shoppers so everything is in place for a bumper couple of months.
Bagged snacks remain a big driver of growth within convenience, playing a key role in driving footfall. The CSN (crisps, snacks and nuts) category is worth an enormous £3.3bn [Nielsen, Jun 2020].
One of the key players in the category is KP Snacks, which has delivered £142m of growth to the category in the last five years: almost one-third of overall category growth and the biggest growth contribution of any single supplier [Nielsen 2014-2019]. In 2019 the company delivered £50m of the  category's £96m growth. The KP Snacks portfolio is currently growing in value at +5.9%, ahead of the overall category at +3% [Nielsen, Jun 2020].
Key snacking facts from KP Snacks
51% of shoppers say 'flavour' is the no.1 purchase driver when buying crisps or snacks
37% of shoppers cite 'brand recognition' as an important factor
22% cite 'health' as the most important factor when buying crisps or snacks
52% of consumers intend to make healthier snacking choices in the morning
However, indulgence (26%) and taste (36%) are key drivers for snack choice by the evening
52% say healthy aspects of snacks such as fibre, make an indulgent snack more acceptable
54% say smaller sized packs e.g. single portion help them control their calorie intake
34% of shoppers actively look for a healthy product
49% said that they would choose crisps or savoury snacks over a sugary option.
Matt Collins, Trading Director at KP Snacks, says: "In recent months there has been a marked increase in savoury snacking occasions, with CSN being the fastest growing snack and showing up in 70% more convenience baskets during lockdown [Kantar, 2020]. Using the strength of our brand portfolio, and our 'Local Legends' campaign, we hope to help our retail partners adjust to new norms, reward them for their resilience and help them retain the new shoppers that they have won and bigger baskets that have been gained.
"We are really proud of how our industry has responded to this crisis and in this era of uncertainty, our partnership approach is more important than ever."
The Local Legends campaign Collins refers to is a fantastic initiative that is set to both reward retail heroes of the pandemic as well as help grow the category further.
It sees KP snacks offer a significant retailer incentive programme to recognise partners as 'Local Legends' themselves, by providing 40 separate prizes worth £1,000 each. Winners will each receive £250 worth of KP Snacks product, £250 of Love2Shop vouchers for staff and a £500 donation on their behalf to a registered charity of their choice.
To enter, retailers simply need to purchase KP Snacks' 'Super Seven' singles range of McCoy's, Hula Hoops, Butterkist, KP Nuts, Skips, Space Raiders and Nik Naks via select wholesalers and distributors to be entered into a free prize draw. The prize draw will run throughout August to October with specific dates for participating customers.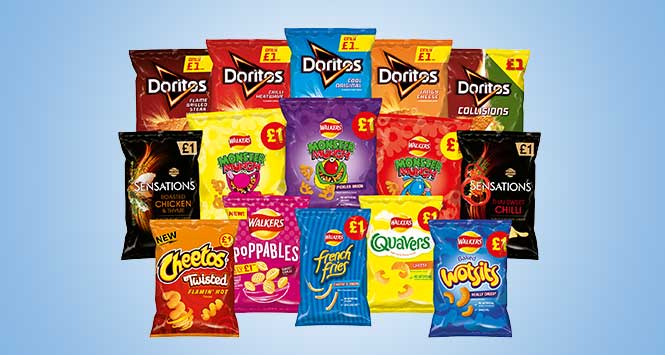 As part of the campaign, KP Snacks is raising awareness of GroceryAid and the support available to wholesale and convenience retailers at a time when they need it most. The KP-sponsored trade advertising and customer communications plan looks to help link retailers and their staff with the emotional and financial support available to them via the retail industry charity.
Commenting on the partnership, GroceryAid President Charles Wilson said: "We at GroceryAid are delighted to partner with KP Snacks to support our key workers who in turn are so wonderfully supporting their communities."
Collins adds: "At KP Snacks we stand firmly together with our trade partners in what has been an extremely challenging time. We want to do our bit to support this vital community both commercially and emotionally. Our job now is to help our customers to continue to thrive and prosper in the category through these ever-changing times."
As part of the campaign, KP also intends to help the beleaguered hospitality sector through a new on-pack promo that will see 5p donated to charity for every promo pack of Tyrrells crisps sold.
One million limited edition packs have been produced and KP has committed to donating £50,000 to the Licensed Trade Charity to help pubs, bar and brewery staff at a very difficult time for the hospitality industry.
The nationwide initiative will run from 31 August to the end of November, while stocks last, across three of the most popular Tyrrells 40g singles format flavours: Lightly Sea Salted, Mature Cheddar & Chive and Sea Salt & Cider Vinegar.
PepsiCo merchandising tips
Must stock ranging: stock a strong core range that covers the top selling lines which will deliver category growth – 60% of sales go through the top 50 best sellers.
Make your fixture easy to shop: blocking similar type products together, such as ridged crisps, will make it easier for your shoppers to find what they need – 45% of purchases are made in under 60 seconds. In addition, 79% of shoppers like commonly purchased products merchandised next to each other – so in order to maximise basket spend place crisps, snacks and nuts next to categories that shoppers buy together most frequently – for example, 44% of snacks shoppers will also buy soft drinks.
Drive impulsive purchases in store: 38% of shoppers buy something from a secondary siting. Make use of impactful branded display and POS such as stackers and dump bins to drive basket spend. Use PMPs and promotional offers to create value and customer trust, utilising brand strength to heighten appeal – 33% of shoppers see PMPs as a promotion, making them more likely to buy.
Meanwhile, fellow snacking giant PepsiCo has unveiled its biggest ever summer campaign to encourage shoppers to upgrade their staycations to YAYcations. For the first time in a lifetime, families across the nation may be deprived of a summer holiday, so PepsiCo has decided to do something about that with the new campaign.
It will run until the end of August and aims to inspire people to find creative ways to make every moment of enjoyment count. The campaign is featured on PepsiCo £1 price-marked packs and the company is partnering with Bestway to run a national promotion across 60 depots giving retailers the chance to win a Ford Transit Courier Leader 1.5L van, plus some great runner-up items, all part of a prize pool worth £20,000. Retailers simply need to purchase one case from the company's Hero20 line-up [see panel] to be automatically entered into the prize draw.
With so much great activity going on, there's plenty for retailers and customers to get excited about over the next few months.
Hero 20 line up
PepsiCo's YAYcation campaign offers retailers the chance to win a Ford Transit Courier Leader 1.5L van as well as some great runner-up items from a prize pool worth £20,000. Retailers simply need to purchase one case from the Hero 20 range at Bestway to be automatically entered into the prize draw.
Walkers Cheese & Onion 65p PMP
Walkers Salt & Vinegar 65p PMP
Walkers Ready Salted 65p PMP
Walkers Prawn Cocktail 65p PMP
Quavers 59p PMP
Squares Salt & Vinegar 59p PMP
Walkers Baked Cheese & Onion
Smiths Frazzles Crispy Bacon Snacks 39p PMP
Cheetos Twisted Flamin Hot £1 PMP
Quavers £1 PMP
Wotsits £1 PMP
Monster Munch Pickled Onion £1 PMP
Doritos Chilli Heatwave £1 PMP
Doritos Cool Original £1 PMP
Doritos Tangy Cheese £1 PMP
Walkers Cheese & Onion £1 PMP
Walkers Ready Salted £1 PMP
Sensations Thai Sweet Chilli £1 PMP
Walkers Max Paprika £1 PMP
Walkers Max Strong Chicken Wings £1 PMP