Tesco boss Dave Lewis officially launched the supermarket giant's discount chain Jack's this morning (September 19) at a store in Chatteris, Cambridgeshire.
Jack's, named after Tesco founder Jack Cohen, is the mult's attempt to counter the growth of Aldi and Lidl.
Stores will stock around 2,500 SKUS – more than an average German discounter – but nowhere near as many as a standard Tesco. Provenance features strongly in Jack's offer, with 80% of food and drink products grown, reared or made in Britain. Lewis denied this had anything to with Brexit, and was what customers wanted.
Most items will be Jack's own-label, although some familiar grocery brands will also be stocked. In common with its competitors, a 'Fresh Five' rotating selection fruit and veg is offered. There is also a 'When it's gone, it's gone aisle' centre aisle, stocking an eclectic range of home and garden wares; get yourself down to Chatteris pronto if you're in the market for a dehumidifier set or some electric hair clippers.
What sets Jack's apart from Aldi and Lidl is the ability for shoppers to scan and pay for items using a mobile app, as well as use self-service tills.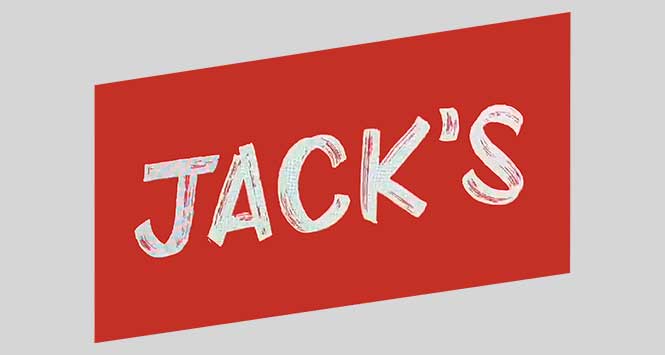 As can be seen, no expense was wasted on the suitably no-frills Jack's logo. The more observant among the journalists given a tour of the store before it opens to the public tomorrow (September 20) were quick to point out spelling mistakes on in-store signage, with a picture of a 'Confectionary' display doing the rounds on social media.
Tesco plans to launch 10 to 15 Jack's stores in the UK over the next months. Besides the Chatteris branch, a store in Immingham, Lincolnshire also debuts tomorrow. Both are Tesco sites that never opened their doors to the public but were mothballed when the company was forced to curb its expansion in 2014. The stores to follow include a mix of entirely new sites, sites adjacent to existing Tesco stores and several converted Tesco stores.
Dave Lewis, Tesco Group Chief Executive, said: "Jack Cohen championed value for customers and changed the face of British shopping. He's an inspiration for all of us and that same spirit still drives Tesco now.
"It's fitting that today, we mark the beginning of Tesco's celebration of 100 Years of Great Value by launching a new brand, and stores bearing his name: Jack's. Great tasting food at the lowest possible prices with 8 out of 10 products grown, reared or made in Britain."