Delice de France is hoping for 'egg-cellent' seasonal sales with the launch of two limited-edition Easter products.
New for 2020, the in-store bakery specialist is offering Hot Cross Buns in packs of four. The traditional recipe, incorporating sultanas and raisins, is fragrantly spiced and topped with a classic piped cross. Packs are available in cases of 24 (RSP £1.50).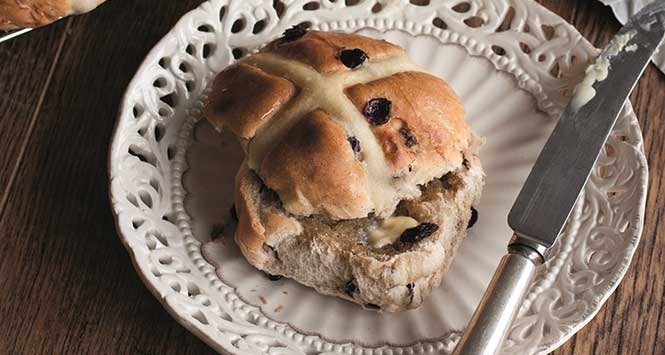 The Cracked Egg Muffin makes a return, featuring a chocolate sponge dotted with chocolate chips, a vanilla frosting centre and topped with a white chocolate cream cracked egg decoration.
With an RSP of £1.20, the muffins are supplied frozen, in cases of 28 and can be ready to serve in 90 minutes.
"Our Hot Cross Buns will help retailers to maximise bakery sales in the run up to Easter, while our Cracked Egg Muffins are perfect for consumers looking for something a little different versus traditional chocolate Easter eggs," said Jenny Bayliss, Sales Operations Director at Delice de France.
Retailers interested in receiving more information should contact 0844 499 3311.