It's always the way. Just as SLR is going to press a new story breaks and the editorial team goes into overdrive to accommodate it.
This time it was the breaking news that Nisa has granted the Co-op an exclusive run at its business. Oddly, the news was broken by Nisa's official PR company in the form of an open letter from Nisa Chairman Peter Hartley – this is not the way that big news stories are generally broken to the trade press, but then again, this recent spate of consolidation hasn't been conducted under normal rules.
It had become clear that, for whatever reason, Sainsbury's had cooled its interest in Nisa in recent weeks. Whether that decision was informed McColl's decision to move from Nisa to Morrisons is something we may never know the answer to, but what is now clear is that, in the words of Hartley, the Nisa "Board has granted the Co-op a period of exclusive due diligence".
The fact that former Nisa Chief Executive Neil Turton is now Chief Operating Officer at Co-operatives UK has undoubtedly played a part in the latest consolidation dalliance and SLR understands he has been instrumental in bringing the two groups together.
Hartley said in the letter to Nisa members: "The Board of Nisa has held a number of positive discussions with the Co-op in recent weeks, following its reaffirmation of interest in making an offer for your company. During these discussions the Co-op has confirmed, subject to further due diligence, its intention to progress matters as quickly as possible, in the hope that a transaction can be finalised."
Subject to the results of the due diligence, Hartley went on to say that "it is anticipated that the Co-op could be in a position to make a final offer to the Members for your consideration".
Due to the mutual nature of Nisa, any offer of merit that does emerge would then be subject to Members' approval. Hartley did emphasise, however, that there is no guarantee that an offer will be forthcoming – possibly as a bargaining chip to keep the Co-op on its toes – and said that Nisa would "continue to review serious queries and offers which emerge and which it believes are in the best long-term interest of the Members."
Initial feedback seems to be that the Co-op is likely to be a more palatable offer for Nisa retailers, given how the two business models are far more similar than they would have been under a Sainsbury's deal – but many retailers were no doubt excited by having a tie up with a major multiple.
And all the while Michael Bibby, Managing Director of Costcutter owner Bibby Line has been teasing the market with promises of an imminent major announcement.
These are indeed tumultuous times.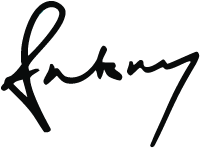 Antony Begley, Publishing Director