We caught up with Scotland's retailers to find out how sales were over the festive period, what sold well, what they would have done differently and how they intend to grow sales and stay ahead of the market in 2016.

Bruce Morgan: Best-One at Brownlies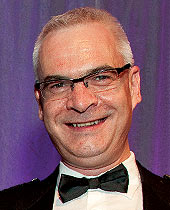 Christmas sales were very good this year, much better than we expected. We opened for four hours on both Christmas and New Year's Day. We opened from 10am to 2pm on Christmas day and we had quite a lot of people coming in to buy last minute purchases, such as alcohol because they had evidently run out and not bought enough. On New Year's Day we were open from noon to 4pm and we had a surprising number of customers on that day as well. The big sellers were prosecco and champagne, but that was to be expected. We didn't have much stock left over, a few cards but you just put them away and reuse them next year.
Iqbal Sadiq: Spar Maryhill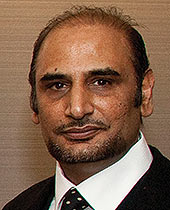 Christmas itself was fantastic, the shop was busy the whole month. In fact, we were up 80% on last Christmas. Granted, we had a disaster last year when the power cut on Christmas eve, so perhaps it's not exactly the best comparison. Over the whole Christmas and New Year period we were +25%, which I'm delighted with. The Post Office has helped as well; when that's busy the shop is busy and with people sending things through December. The first two weeks in January were quieter, which we expected, but by the end of the month sales were back to where I like them to be, so overall I'm very satisfied.
Brian McCaughey: Londis Inveraray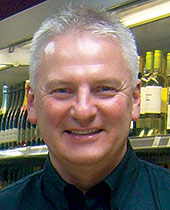 Christmas was a bit flat truth be told. It was a bit of an anomaly because we were up 10% for the whole year. But those two weeks were pretty flat, which in part I'm putting down to the fact the weather was so horrendous. I'm still a relative newcomer to retailing so I'm getting used to gauging what influences a good period against not so good, and it's not easy! We were left with a bit of Christmas stock, which certainly didn't happen last year. We've reduced it and pushed it through in January but we have to turn our attention to Easter now. In general, January has been decent.
Gerry Begley: Woodlands Local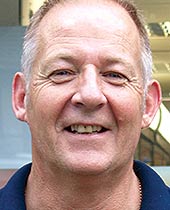 Hopes were high over the Christmas period, like they are for every retailer. There's a lot of expectation put on December and that worries me a little, because if Christmas doesn't deliver then it can leave a shop with an uphill battle. To that extent we didn't put excessive targets in place. Sales were certainly brisk though and we'd expect that for the time of year but in comparison with Christmas 2014 they were relatively flat. We were closed Christmas Day and New Year's day which would obviously have improved things, but it's important to give staff time off.