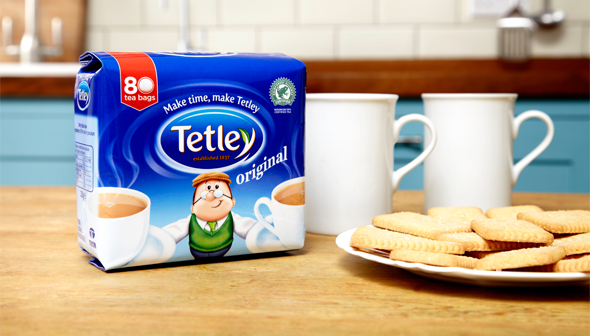 Tea is an essential stock item and a top three buy for shoppers, but it's often overlooked when reviewing how to increase store sales.
A simple four-step health check of your tea fixture now could help increase tea sales and stock turnover in the future.
STEP 1: Look at the range of teas you offer.
What you stock will depend on store size and location, but you risk turning your shoppers away if your shopper's favourite brand is not available. Everyday black teas remain the most popular buy and Tetley has the strongest loyalty here with 43% of volume share in Scotland. It's wise to offer a variety of pack sizes; 80s and 40s are best selling packs in impulse, but don't discount 160s, as a family of tea drinkers will get through these in little more than a week.
STEP 2: Consider the type of teas you sell.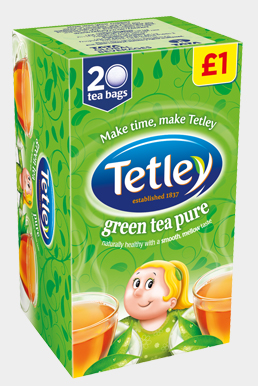 Across the board, the healthier segments of tea like green, decaf and Redbush have real growth potential. Decaf teas appeal to shoppers seeking a healthier lifestyle and volume sales here have grown 4% in Scotland. As the top seller, Tetley decaf is a good choice with 45% volume share in Scotland. Redbush teas and speciality teas like Earl Grey are also showing growth, so are worth keeping an eye on. If you look at the tea stocks offered by the convenience offerings of the multiples in your area, the chances are that green teas will be prominent. Explore this area as green tea consumption is increasing and they offer a higher margin sale. Volume sales of green teas have grown 2% year on year in Scotland and Tetley is the number two brand here behind Twinings. Tetley's packs of Green Pure 20s and Green Lemon 20s provide an easy way to trial a new offering in this area, both are available in price marked packs for £1.00 which offer shoppers to real value.
STEP 3: Review shelf layout.
Tea is a key top up item, so should be located in a heavy footfall area of the store adjacent to complementary products like biscuits and cakes. Block brands so that customers can spot what they want easily, multiple face the big sellers and avoid cluttering shelves with lesser-known brands which could turn out to be slow sellers. Then organise the fixture with clear phasing through the different variants. Find ways to encourage shoppers to try and buy teas that they have not had before. Shoppers love to interact with new products, so if you have something new don't hide it away in a wall of boxes, draw attention to it and make it stand out.
STEP 4: Demonstrate Value.
With many shoppers choosing to shop more locally, location, the right range of grocery items and having trusted brands at good value prices make smaller stores a viable shopping destination. Keep an eye on the prices of other retailers in your area so that when you are offering a great deal you can make sure your customers know it. It's important to have relevant promotions every period, but take care to maintain a balance as they can lose their potency if run too frequently. Price marked packs and price strike through packs can demonstrate real value, so consider your local market and assess which price mark and Extra Free packs will generate the best sales for you. Although these packs are important be cautious with the over use of Extra Free skus, particularly in categories such as tea where they don't affect consumption, so don't impact volumes purchased.