Mondelez is expanding its Cadbury Twirl range with the launch of an all-new, limited-edition Caramel flavour.
Available to order from June in cases of 48 x 43g bars, Cadbury Twirl Caramel (RSP 69p) brings the number-one best-selling chocolate flavour to one of the nation's favourite confectionery bars. Mondelez said that, in taste tests, Twirl Caramel proved "extremely popular" among consumers.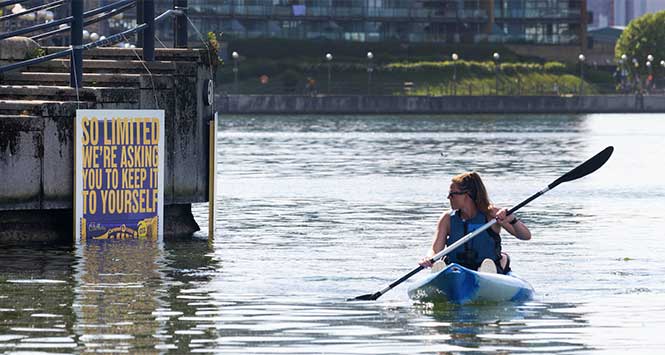 To celebrate the launch, Cadbury has hidden a series of #ControlTwirlHype adverts in unexpected places, helping to keep the excitement limited to those eagle-eyed enough to spot them. Advert placements include spots at the side of the Thames that are only visible at low tide, as well as billboards on a remote island off the coast of North Wales with a population of two people. Those who have spotted the ads have been amongst the first to try the new bar.
The launch will be supported by further PR, digital and social media activities to drive visibility and encourage trial. New POS material will also be available.
Frederike Grohmann, Brand Manager for Cadbury Twirl at Mondelez, said: "We've seen just how popular flavours are within chocolate singles, in fact when Twirl Orange launched it became Cadbury's biggest selling single bar! We know Twirl Caramel is going to be a hit with consumers which is why we are controlling the hype with our fun and playful launch campaign."