Bellshill Nisa retailer Abdul Majid was handed the Outstanding Industry Achievement Award 2019 at this year's SLR Rewards for his unrelenting and passionate commitment to the Scottish local retailing sector.
by Antony Begley
---
---
When you look at today's convenience retailing trade in Scotland, it's tempting to think that we're faced with more and stiffer challenges than ever before. But for those with long memories and long experience in the sector, it's clear that being a Scottish local retailer has never been easy. Wave after wave of threats, problems, legislation, changing governments and shifting consumer consumption patterns mean that Scotland's retailers have always had to stay on top of their game and fight their corner against a constant flood of challenges.
One man who has resolutely and consistently fought as hard as any on behalf of our sector is Nisa Bellshill retailer Abdul Majid. It's hard to find a retailer more widely respected and liked than Abdul and the reasons for that are many and varied – but they all boil down to the same thing: Abdul has always had the best interests of this sector at heart, he has invariably put those interests before his own commercial interests and he has had the passion and courage to speak up on behalf of this industry when he felt it was necessary.
He has never been afraid to ruffle feathers and he has never given anything other than 100% to the many causes he has backed over his long career spanning almost four decades. He was instrumental in the re-shaping of the Scottish Grocers' Federation in 2015, helping to bring in new Chief Executive Pete Cheema and relaunch the Federation with a new vigour and pragmatism.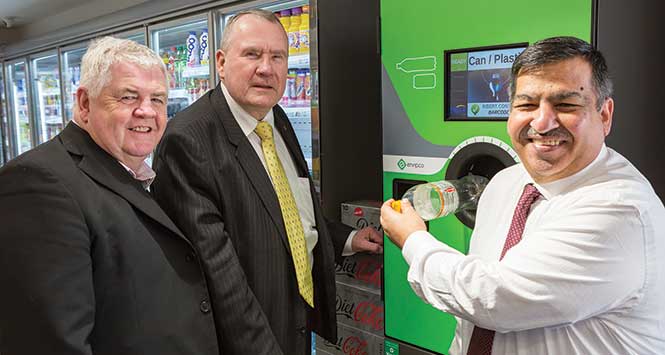 Indeed, he is a former President of the SGF himself (2014-2016), working himself into the ground during his Presidency – but it would be wrong to assume that he was any less active in the years before or since his Presidency. His uncanny knack of getting to know people in high places has helped him ensure the industry's voice is heard at the top tables, particularly in political circles.
Remarkably, he also managed to successfully combine his work on behalf of the wider trade with running a consistently high performing store in Bellshill, first with Spar and now with Nisa. No stranger to the limelight, much of the work that Abdul does on behalf of the trade, however, happens under the radar. He has also managed to find time to actively support a number of charities that he holds dear.
Faisal Sattar of category sponsor M-House Solutions comments: "Abdul is one of the most active members of the entire Scottish local retailing community and has worked tirelessly on all our behalfs. At M-House Solutions, we are delighted to play our part in recognising and honouring a remarkable man."